HANDCRAFTED IN THE U.S.a.
SINCE 1970
VINTAGE MX
DIRT TRACKER
STREET TRACKER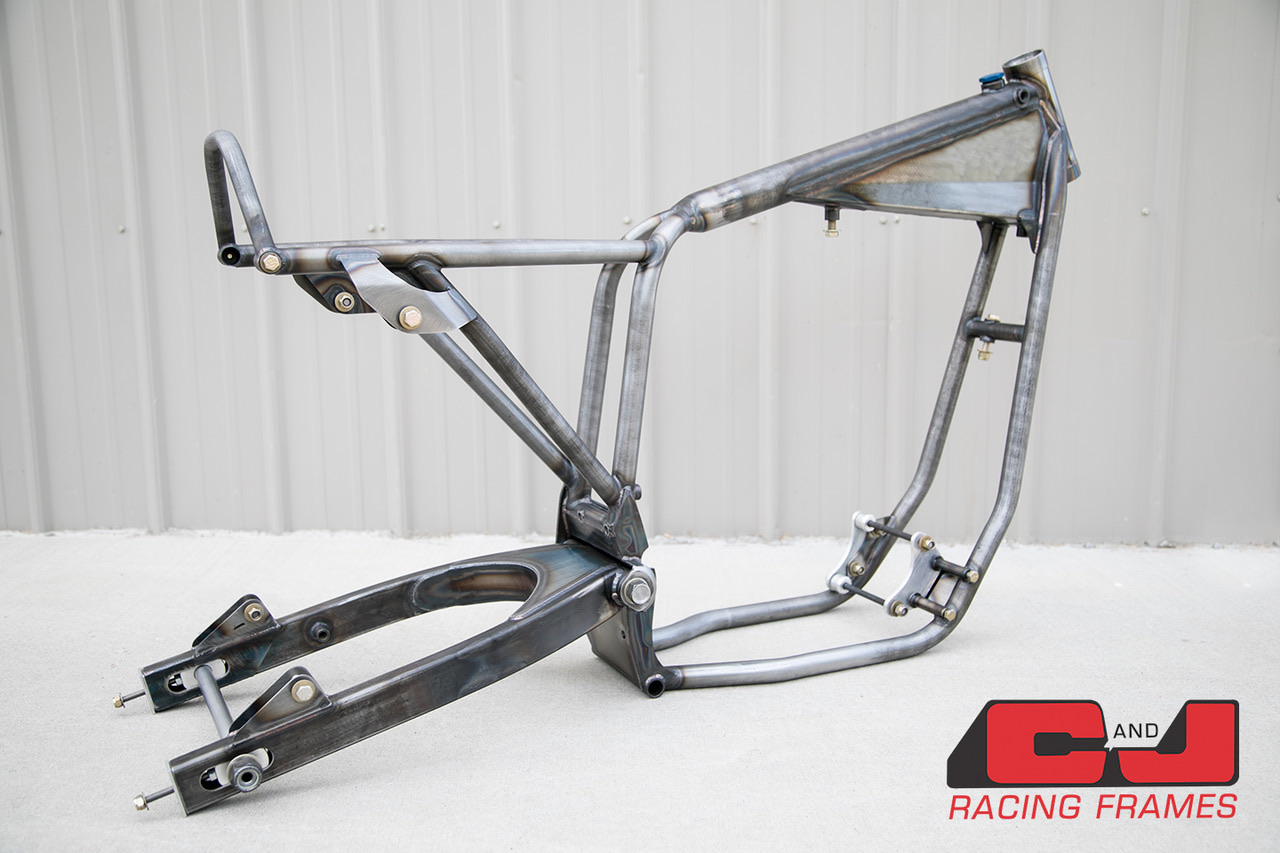 CURRENT PROJECTS
HERE ARE A COUPLE OF OUR HANDCRAFTED FRAME KITS. FABRICATED OUT OF 4130 CHROME MOLY TUBING, EACH FRAME KIT INCLUDES A FRAME, SWING ARM, AXLE, PIVOT BOLT AND HARDWARE KIT. STARTING AT $2950 US DOLLAR. PLEASE CONTACT US FOR MORE INFORMATION.
EVoloution spoerster street tracker
Harley Davidson street tracker chassis, 1 1/8th chromoly tubing. Made for rigid mount Sportsters. Corrected geometry for street or race use. 
CZ VINtage mx Chassis
Vintage legal 4130 Chromoly chassis kit for CZ motorcycles. Revised geometry changes handling charecteistics, with added strength and less weight the C and J chassis has the Racers in mind.
xg750r dirt track chassis
Prototype XG chassis, more coming soon!